Bio
Martina Hozová (*1971)
I like it when the material sets some limits.
Martina Hozová's original creative approach resides in the utilisation of unusual materials applied to traditional sculptural themes such as the human figure, head or relief. An interest in the human being, with all their ailments and weaknesses, is at the heart of Hozová's work. She uses plumbing, industrial and IT materials that surround us every day in order to express humour and offer a metaphor of human existence and a critique of contemporary society. Heads and entire bodies wrapped in cable can thus be seen as cautionary moralities. At the same time, communication between the old and new world is established through conductive wires and other electronic components.
Such communication is also present in Hozová's work in the form of a combination of handcrafted objects with precise, sophisticated shapes of industrially manufactured components. These are inserted into sculptures and objects directly or through their imprints. Objects such as cables, pipes, IT components and other technical elements are then combined by the artist with quite traditional sculptural materials such as ceramic clay and stucco to create models, and various types of silicones and lucopren in order to clone, multiply and create variant series. The aesthetic of the intended outcome is accompanied by a necessary concern for the actual feasibility of the work in terms of its static requirements as well as its durability. The constraining limits of a material lead Hozová to develop further the morphology and forms of expression, as well as new approaches.  According to her, it is by alternating different materials that the work becomes more diverse and prevents the artist from becoming stuck in their favourite themes.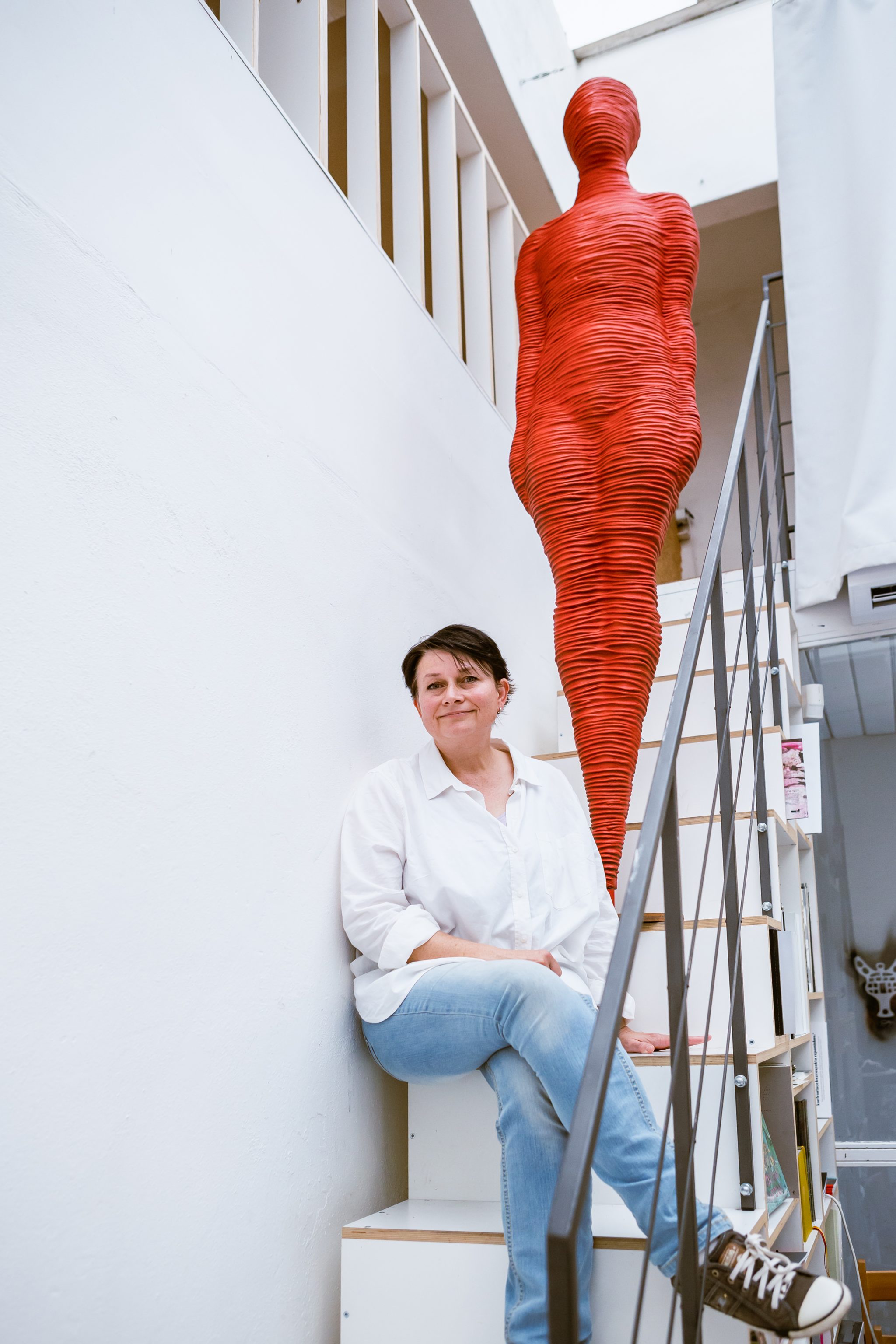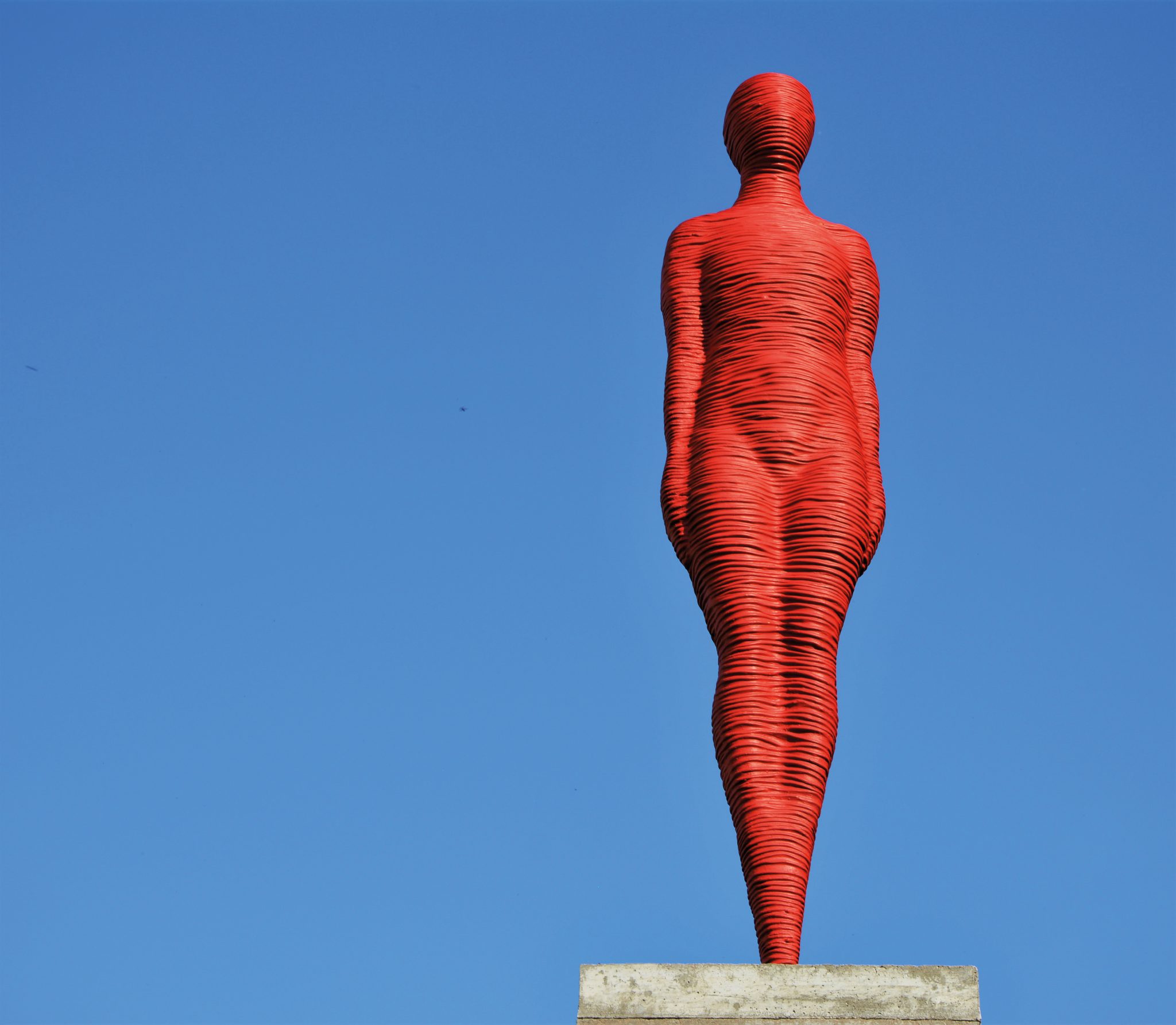 Lazarus
kombinovaná technika
2021
v. 205 cm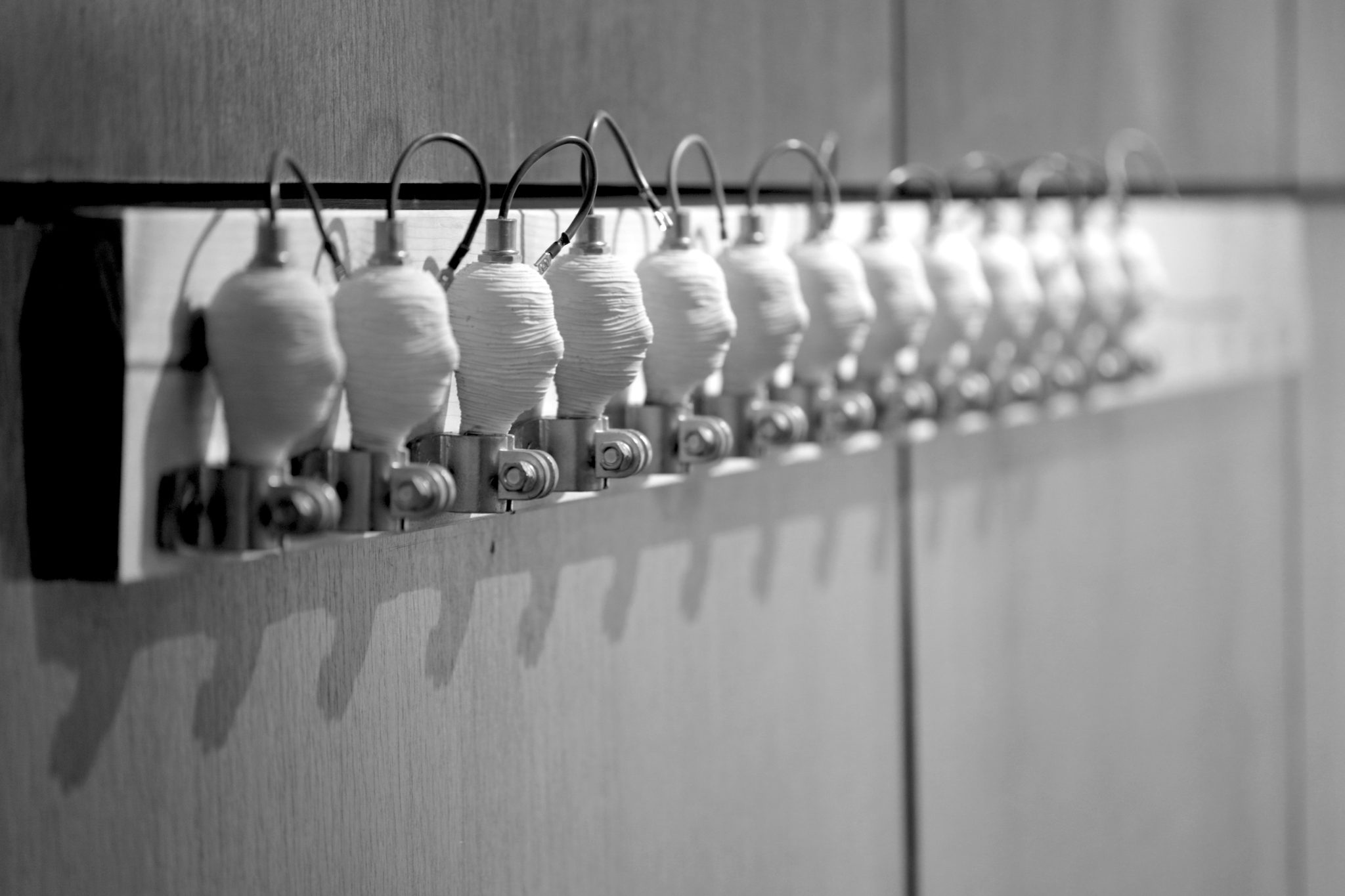 Ukradení kozlíci
dřevo, acrystal, kabely, kov
2023
200 x 16 cm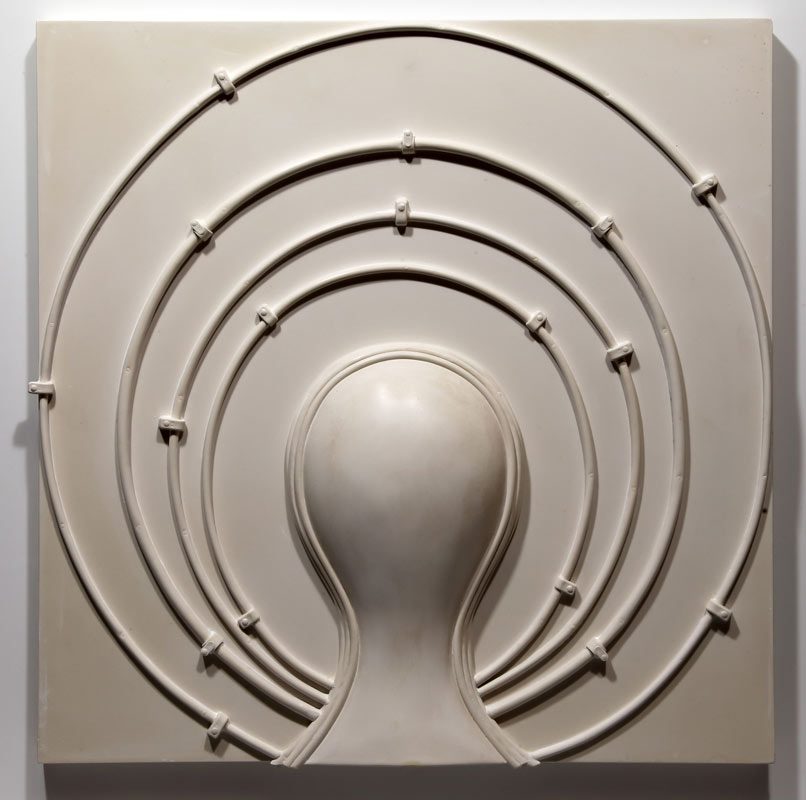 Aura I
acrystal
2016
60 x 60 cm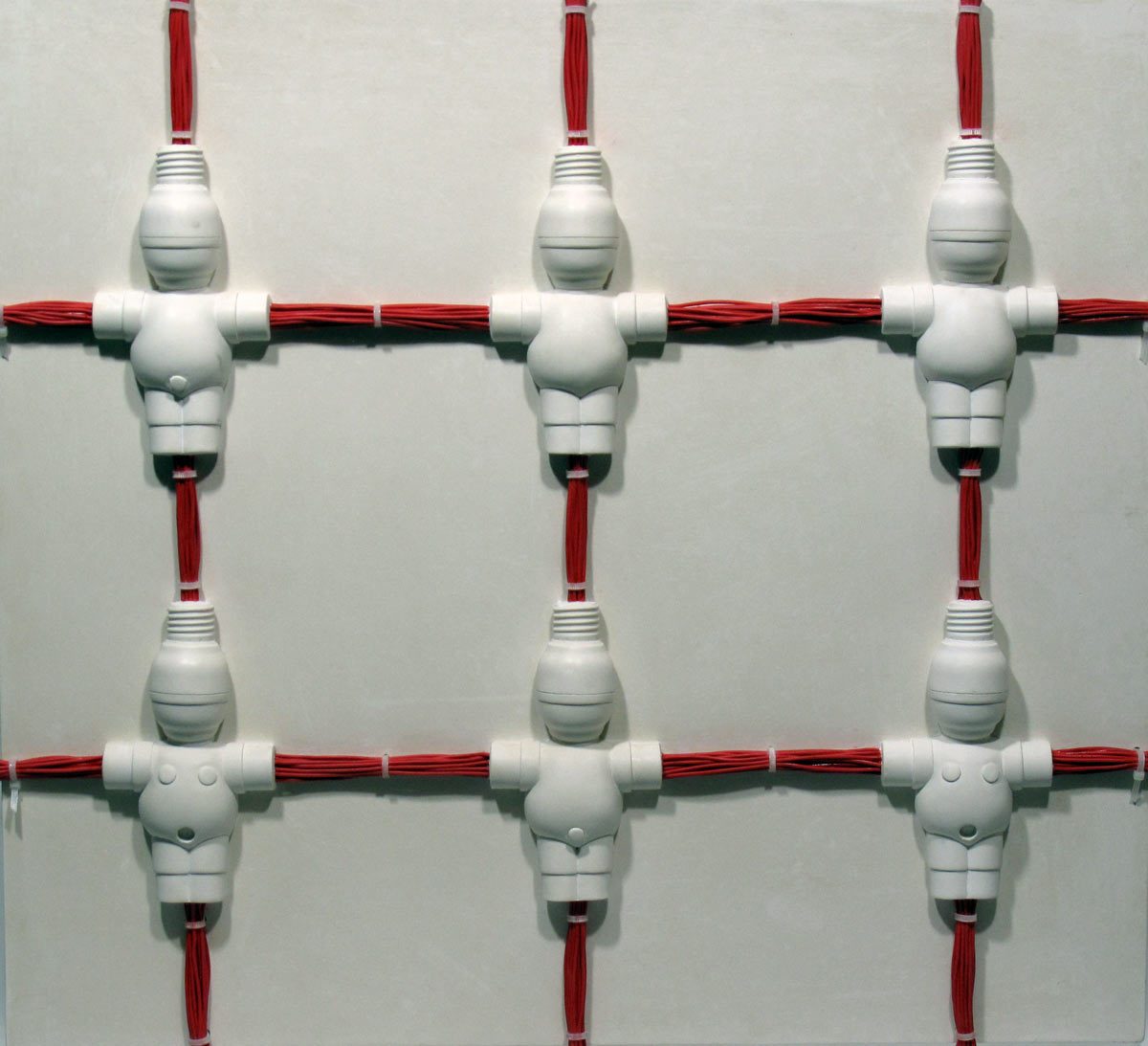 Connecting people - serie II
acrystal
2016
60 x 60 cm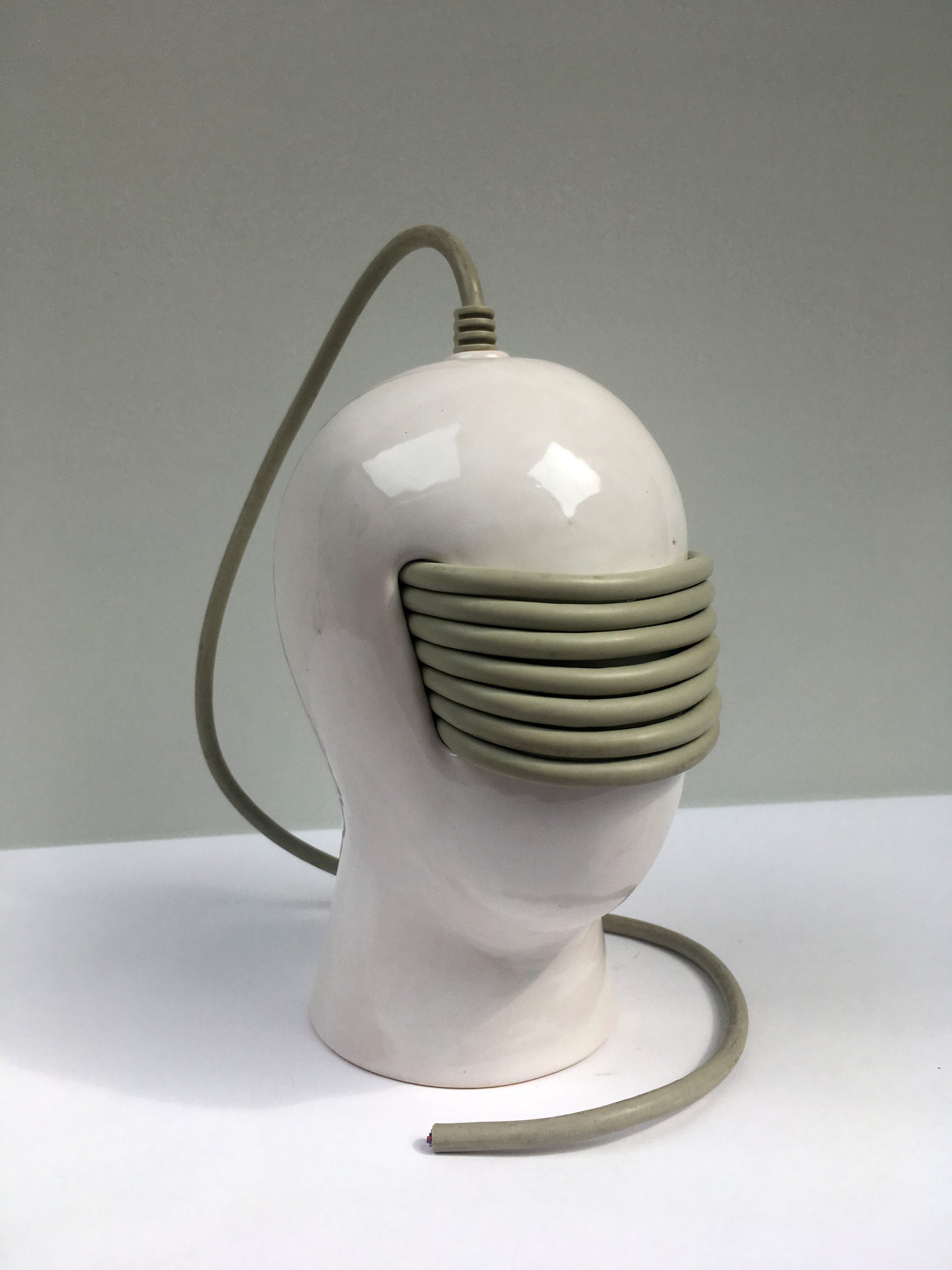 Cable generation
glazovaná keramika, kabel
2019
výška 25 cm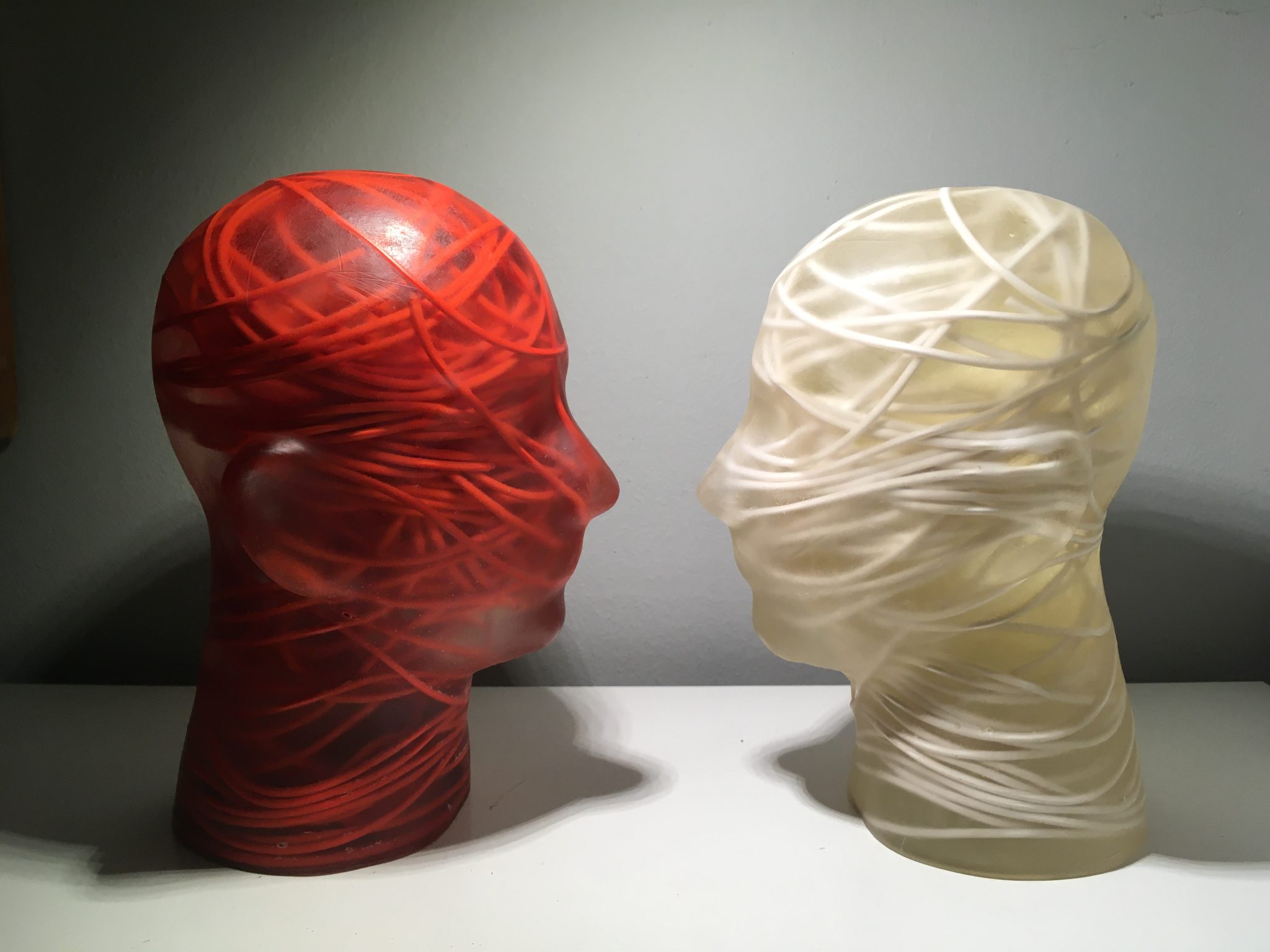 Wired Head
epoxid
2021
výška 23 cm