Bio
Zeb One (*1982) is a graduate of Prague's Gymnázium Nad Štolou (1997–2001), Zeb One started as a graffiti writer. His first exhibition, held in Prague in 2014, was titled 001: Grafficon. Over time, his distinctive use of reduced colors and geometry brought him exposure in the gallery world. He showed his works at The Chemistry Gallery in 2015, 2016, 2017, and 2018. Also in 2018, he had a solo exhibition at the Gallery of Fine Art in Cheb and at Prague's Roxy. In 2019, Trafo Gallery published a catalogue in conjunction with his exhibition Geometric.
Within the graffz community he has long been one of the most remarkable individuals, whose position is fixed and defined by the respect accorded him within the domestic history of this sphere.
Although his work is loosely linked to the overall tradition of geometric abstraction, ZEB ONE remains a writer as regards "themes". While most sprayers, when moving from an orthodox position in the direction of free art, tend to focus on content in the sense of communication or pure formalism, ZEB ONE continues to be intrigued by letters, to which he devotes all of his painterly interest. He does not perceive them symbolically and does not attach to them a significance derived, for example, from personal mythology. Letters are not for him a cryptographic technique and he does not compose words from them or attempt an enumeration. Instead, he focuses, as always, on their shape, colour and mutual relationships.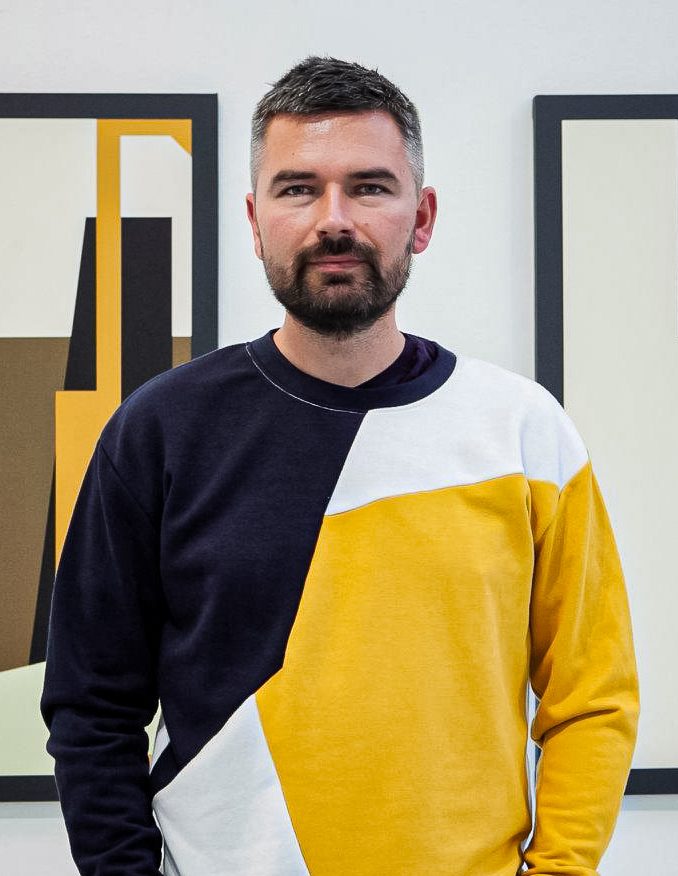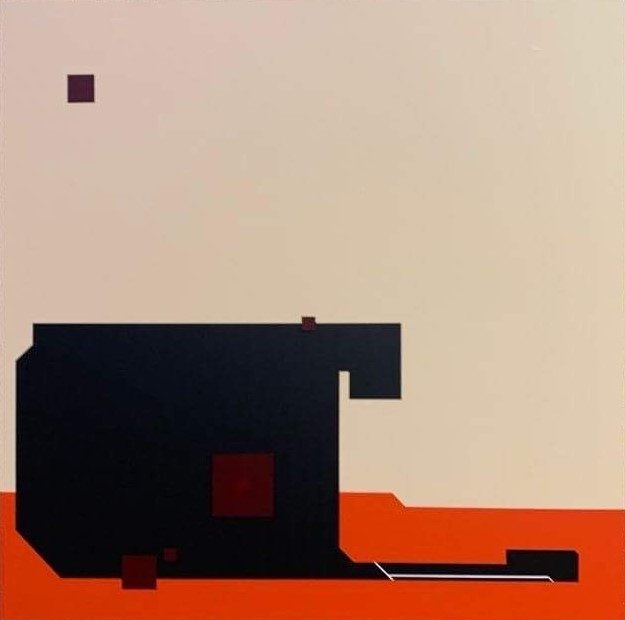 C3
akryl na plátně
2021
90 × 90 cm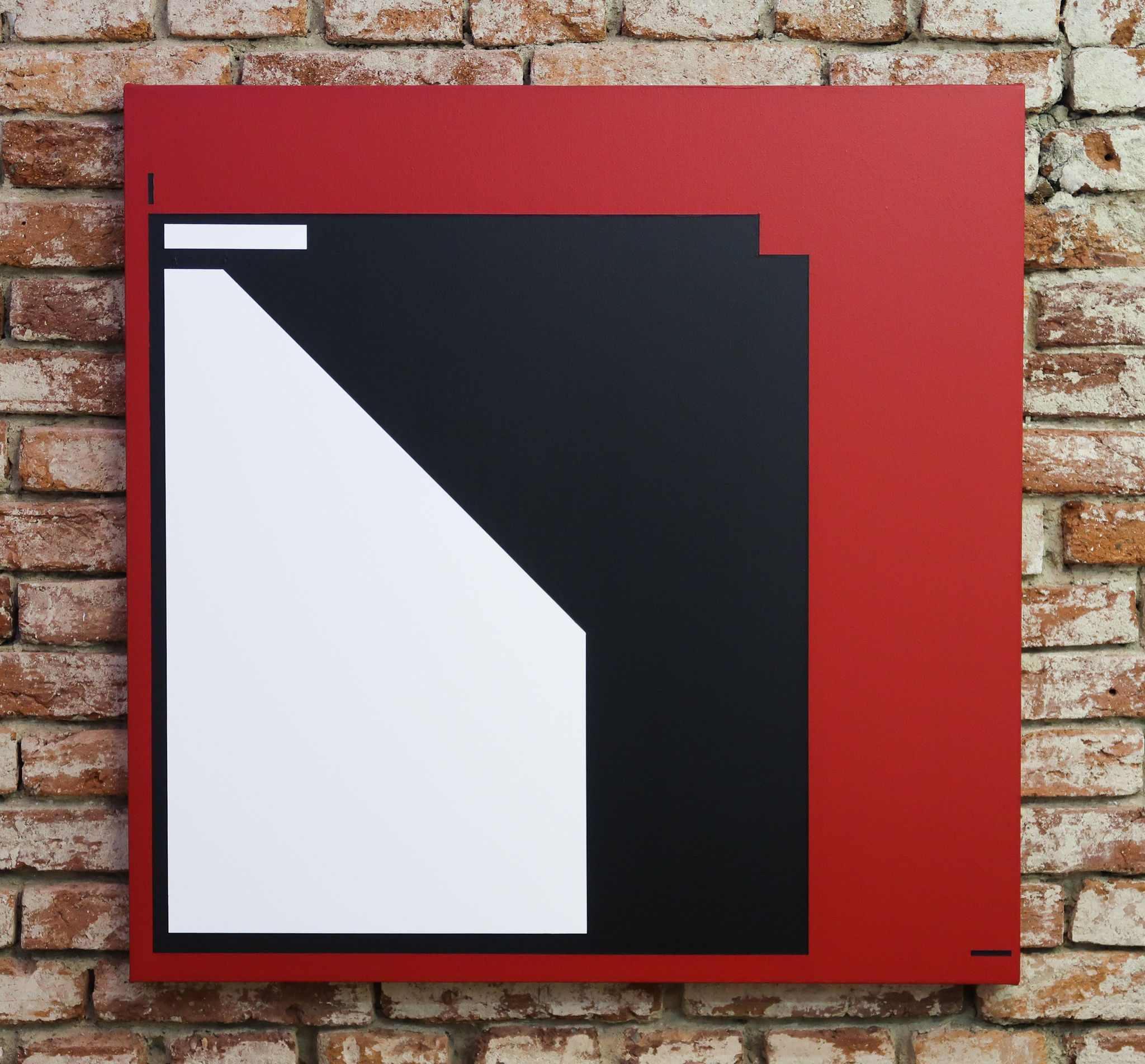 B15
akryl na plátně
2022
90 × 90 cm
B16
akryl na plátně
2022
90 × 90 cm