Bio
Dana Bartoníčková (*1988)
Textile embroideries are messages that we wear on our clothes without knowing it.
Preoccupation with female identity is manifested not only in the content of Dana Bartoníčková's sculptures, but also in the choice of soft material - wax. The author sees the main meaning of wax in its warmth, a feeling of warmth that does not disappear even from finished sculptures and paintings. The theme of femininity is closely connected with its relationship to clothing, which has defined us for centuries. Fabric as something very intimate, with which our skin is connected every day, at the same time primitively woven fabric as a certain return to the roots, protection, home, safety. From textile fibers, the sculptor also derived the principle of hatching and lines, with which she creates a special drawing on the sculptures indicating the features of the body and face. Her favorite subject is hair, a time-honored symbol of female beauty. Hair washing also touches on the theme of the elements contained in Bartoníčková's work in the form of fires, stones or water. The close connection with natural motifs resulted in the image of the starry sky inside the characters themselves, where in connection with the universe the author seeks peace and a compelling need to be in unity.
Dana Bartoníčková currently works mainly with synthetic wax, beeswax is unfortunately financially demanding. The wax is applied with a brush in thin layers to the plaster surface of the statue. She then carves grooves into this wax layer, which he pours with different colored wax and, after hardening, cleans it smooth. The natural wax itself has a honey color, but it can be dyed very easily, which is its other important property. Artistically, wax became the ideal material for the author, but thanks to its thermal properties, it is only suitable for interior use.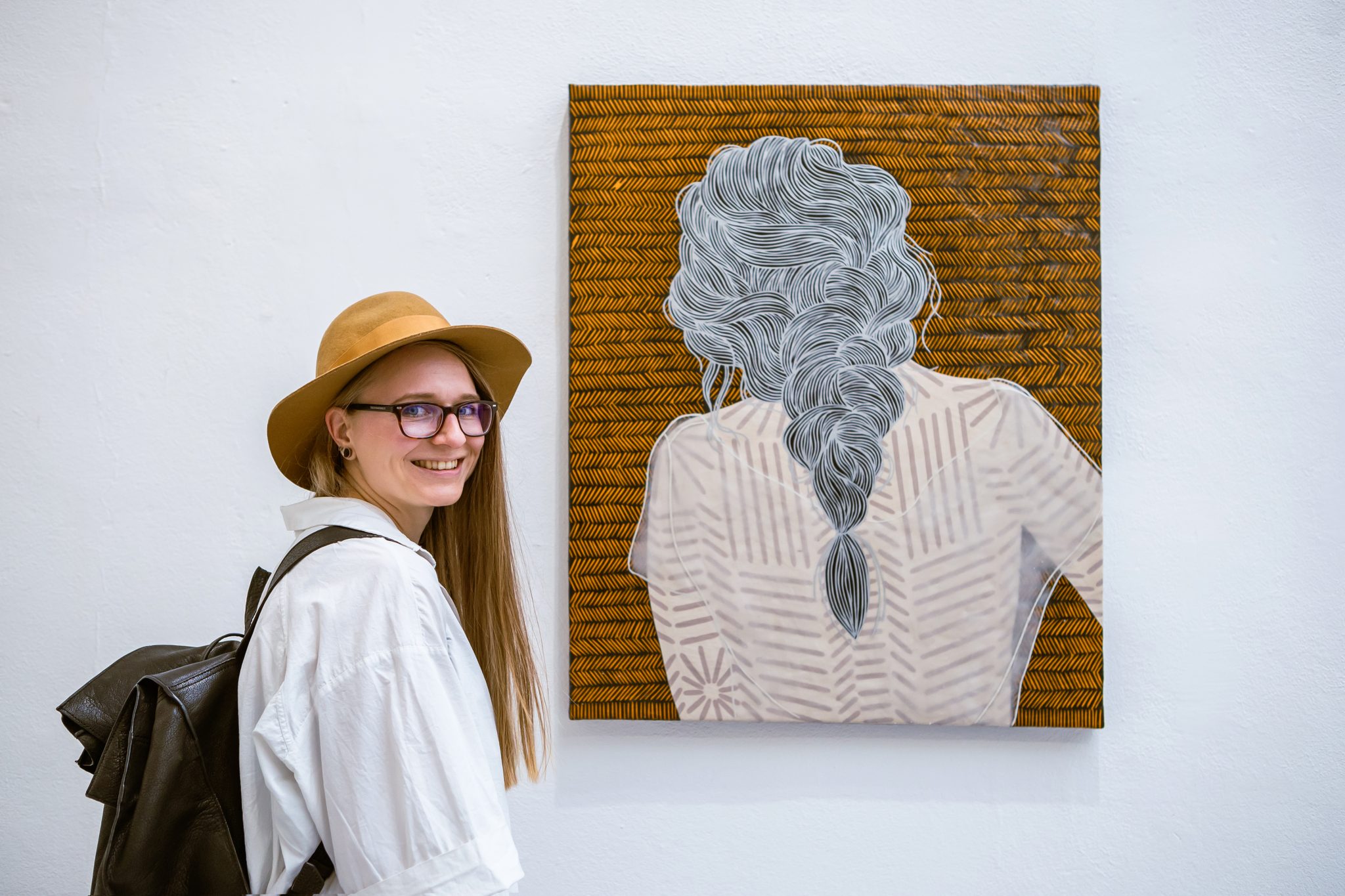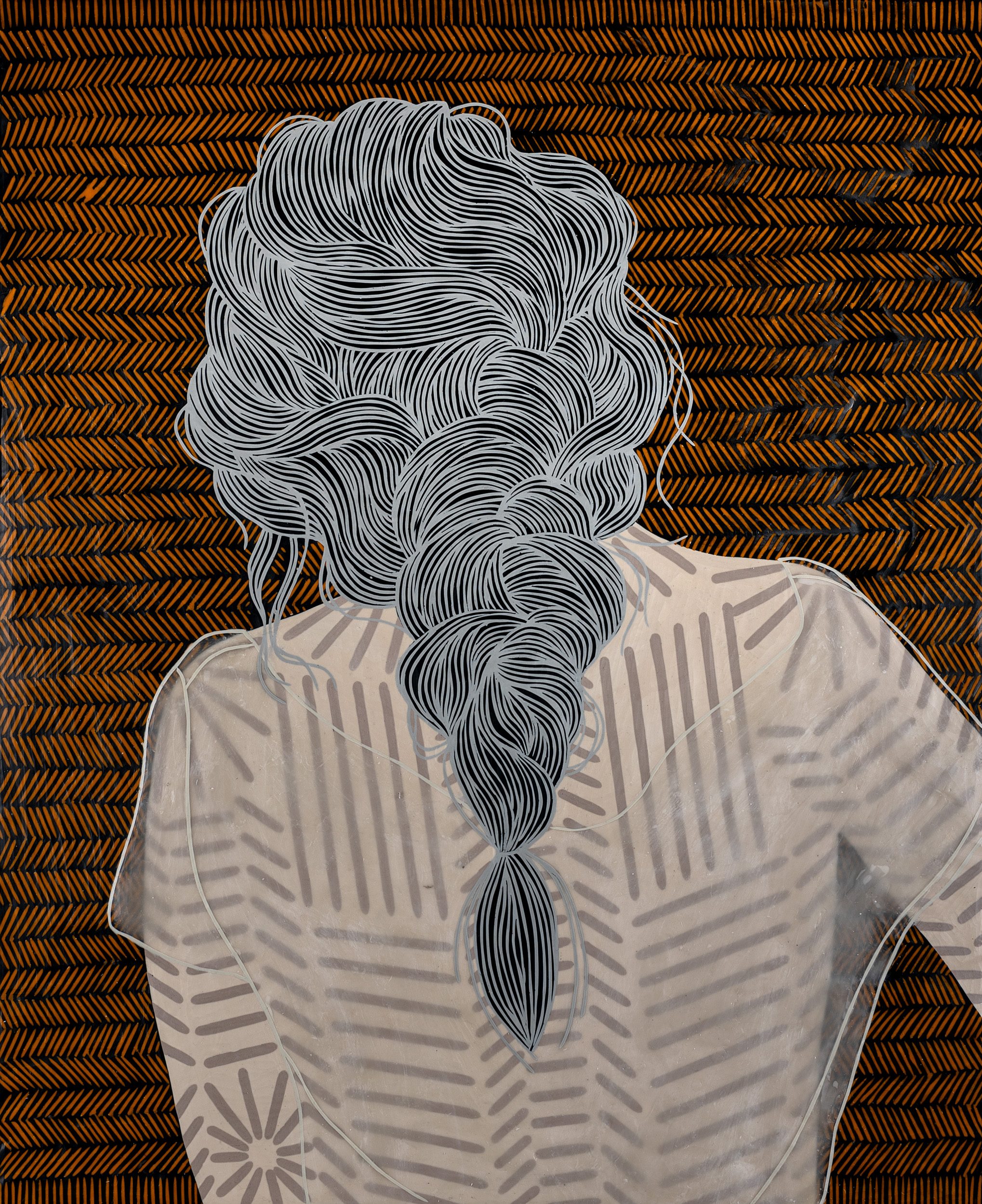 Fragility II
intarzie ve vosku, vosk na desce / inlay in wax, wax on board
2023
98 x 80 cm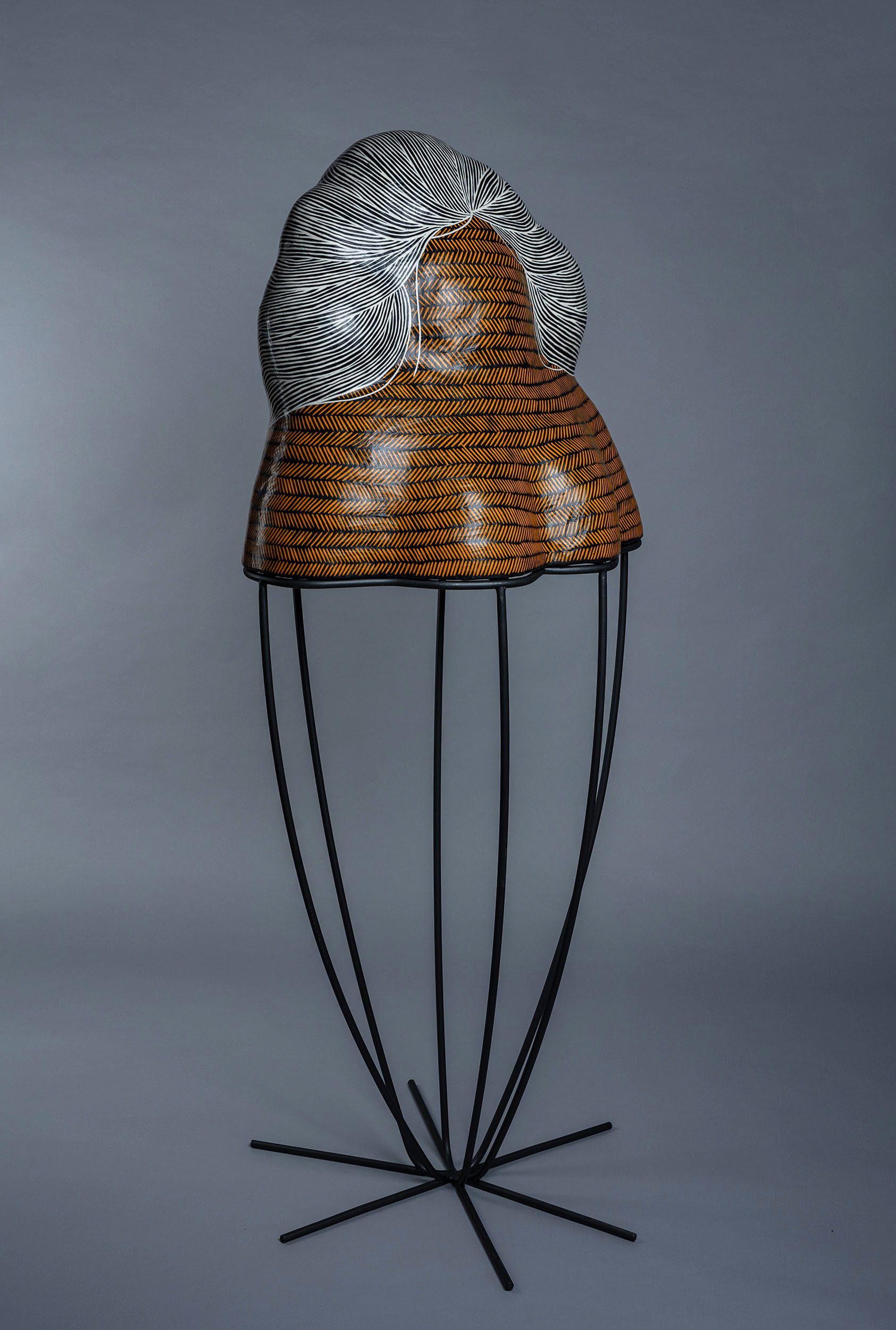 Inner Universe
kombinovaná technika, vosk, sádra, ocel, optická vlákna, světelný zdroj / combined technique, wax, plaster, steel, optical fibers, light source
2023
v. 150 cm
Interview
Anima Materia - trailer k výstavě