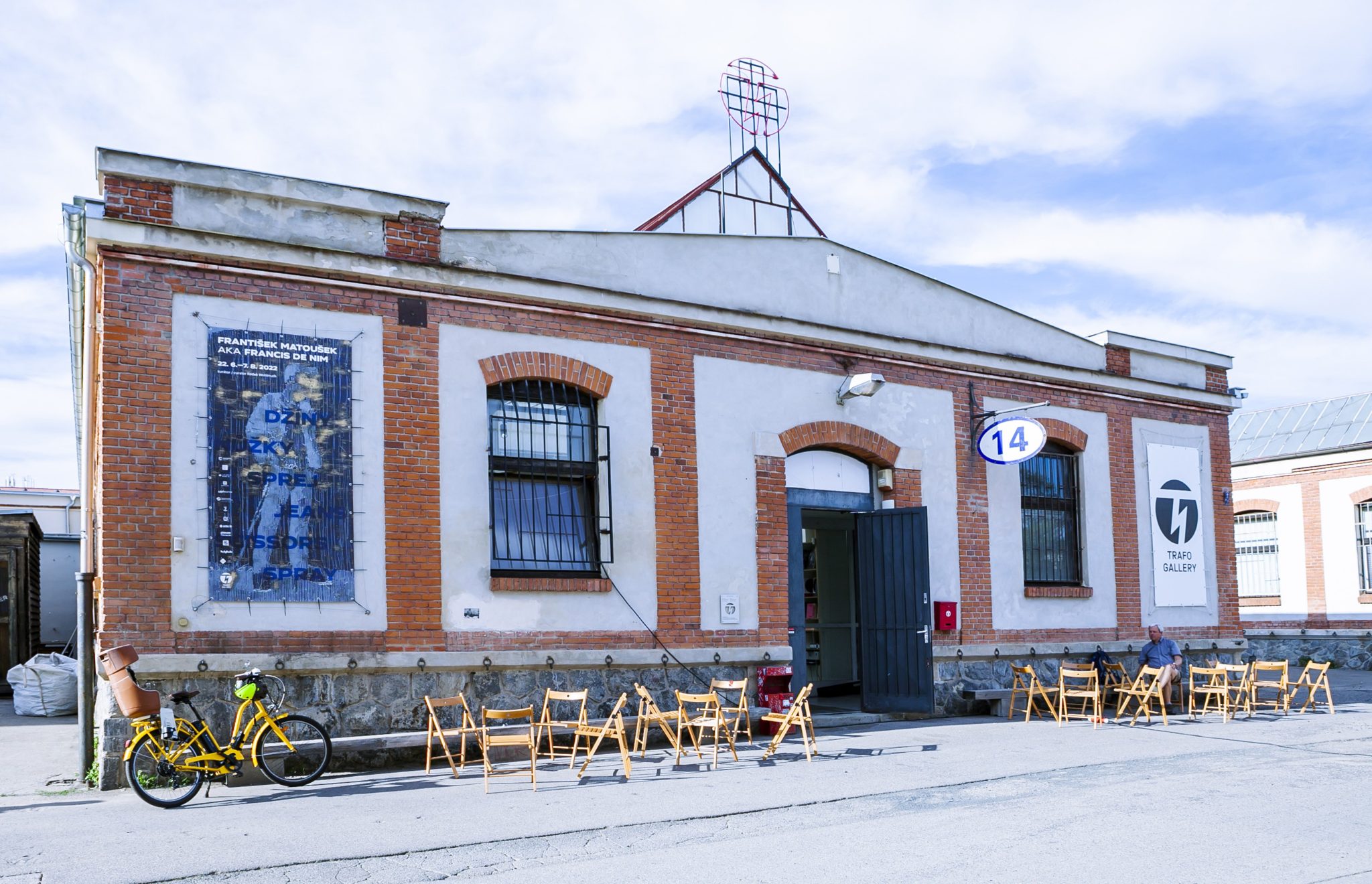 We support artists of national and international impact and considerable cultural importance.
Trafo Gallery is a private exhibition hall in the premises of the former slaughterhouse, Hall 14 of the Holešovice market, which since 2006 has represented outstanding artists not only from the generation of its founders. Jan Kaláb, Jakub Nepraš, Michal Cimala and Blanka Čermáková were at the birth of what is now the former Trafačka, who still shape the exhibition program together today. In cooperation with leading Czech curators (Otto M. Urban, Petr Vaňous, Radek Wohlmuth, Jan Kudrna, Kristýna Jirátová, Tomáš Pospiszyl and others) and Czech and foreign artists, Trafo Gallery prepares six exhibitions a year, for which it publishes non-traditional bilingual narrative publications.
The exhibition program focuses on contemporary Czech and international artistic creation, mainly of the middle generation, it is devoted to painting, sculpture, intermedial installations, graffiti, photography, drawing and others. In addition to the domestic program, we participate in foreign fairs and occasionally exhibit outside our premises. The gallery program includes regular guided tours, workshops, lectures, projections, performances, etc.
Trafo Gallery provides studios to several artists - Jan Kaláb, Jakub Nepraš, Michal Cimal and Zdeněk Trs.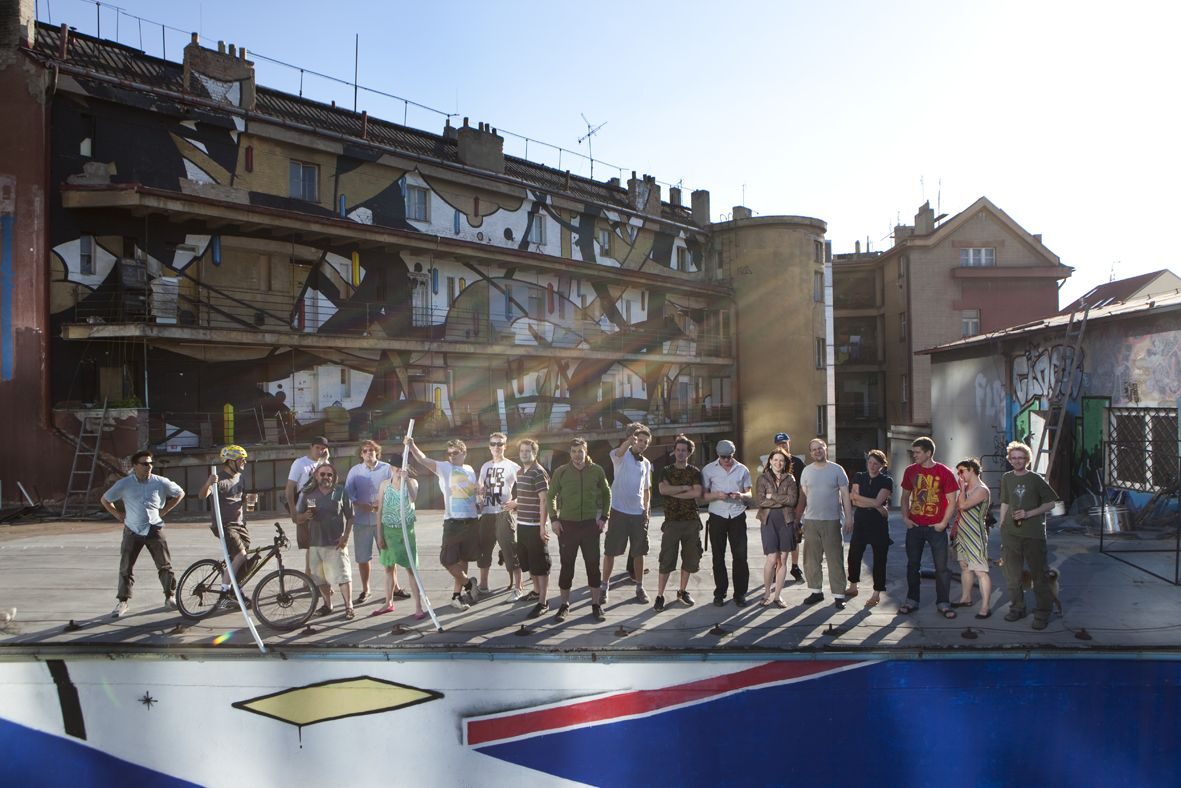 Trafo Gallery is currently the third modification of the institution, which was founded as Spolek Trafačka in 2006. More than a hundred artists worked at the original address in the former transformer station in Vysočany, Prague, and over 200 exhibitions and cultural events took place there. Until the end of our existence in the Vysočany factory at the end of 2014, we managed a multicultural center with 37 studios and a DIY gallery. Since 2015, as Trafo Gallery, we have relocated to Příčná Street (Ex Post), from where we moved after a short stage to the premises of Hall 14 in Holešovické tržnica, where we have been running an exhibition program since September 2016, based mainly on the middle generation of artists from the Czech Republic and abroad and accompanied by rich publishing activity.
In the history of Trafačka, the following have worked: Jan Kaláb, Martin Káňa, Jakub Nepraš, David Brudňák, Michal Dvořák, Michal Cimala, Blanka Čermáková, Jana a Vitché (BR), Akim (VN/DE), Brad Downey (USA/DE), Hynek Vacek, Honet (FR), Esher (DE), Loomit (DE), Robert Šalanda, Linda Čihařová, Anja Kaumann (DE), Epos 257, Stanley Povoda, Jan Padyšák, Jiří Felcman, Jakub Janovský, Tomáš Bařinka, Adam Stanko, Zasd (DE), Jan Mráz, Jakub Matuška, Dan Vlček, Mario Chromý (SK), Architekti H3T, Jan Vidlička, Petr Horák, Paul Aloisi (CA), Tereza Greschnerová, Matěj Hájek, Tomáš Skála, Aleše Zemene, Pavel Šebek, Michal Fabera, Veronika Daňhnelová, Jan Vlček, Martin Krajc, Jakub Hubálek, Pavel Strachota, Terezie Honsová, Jiří Kaman, Václav Girsa, Darina Alster, Linda Mikolášková, Kateřina Zemene, Jan Zdvořák, Matěj Olmer, Aleš Brázdil, Martina Chloupa, Tereza Janoušková, Martin Vála, Pavel Šejgunov, Martina Chwistková, Jana Polášková, Karel Masař, Michal Pustějovský, Petra Oplatková, Lukáš Ježek, Tomáš Linhart, Yves Degoyon (FR/ES), Pavel Havrda, David Spriggs (CA), Daniel Mach, Carlos No (PT), Rybář, Filip Dvořák, Diamond (IT), ucamaleonte (IT), Solo (IT), Jagna Dembinska (PL), Vojtěch Adamec, Matěj Hrbek, Jakub Pospíšil, Matěj Šrámek, Leonardo Stroka Ceballos (BR), Anežka Hošková, Ellis Unique, Filip Kovařík, Jan Burgert, Jürgen Gross (DE), Matthias Wermke (DE), Mischa Leinkauf (DE), Petr Brož, Tom Pazderka (USA), Daniela Kožmínová.
The spaces are suitable for corporate and private social events, workshops and management meetings in an unusual, creative environment, closed business meetings, ceremonial contract signings, press conferences, product launches, photo shoots, film locations. In addition to the unique exhibition space in an industrial environment, the location has other advantages such as facilities for production and catering, excellent accessibility by public transport and by car, plenty of parking spaces for guests and production incl. equipment, outdoor spaces for use. The exhibition hall has 179 m2, approx. 100 standing places, approx. 50 seats. The showroom offers 50 m2, approx. 30 standing places, approx. 12-20 seats.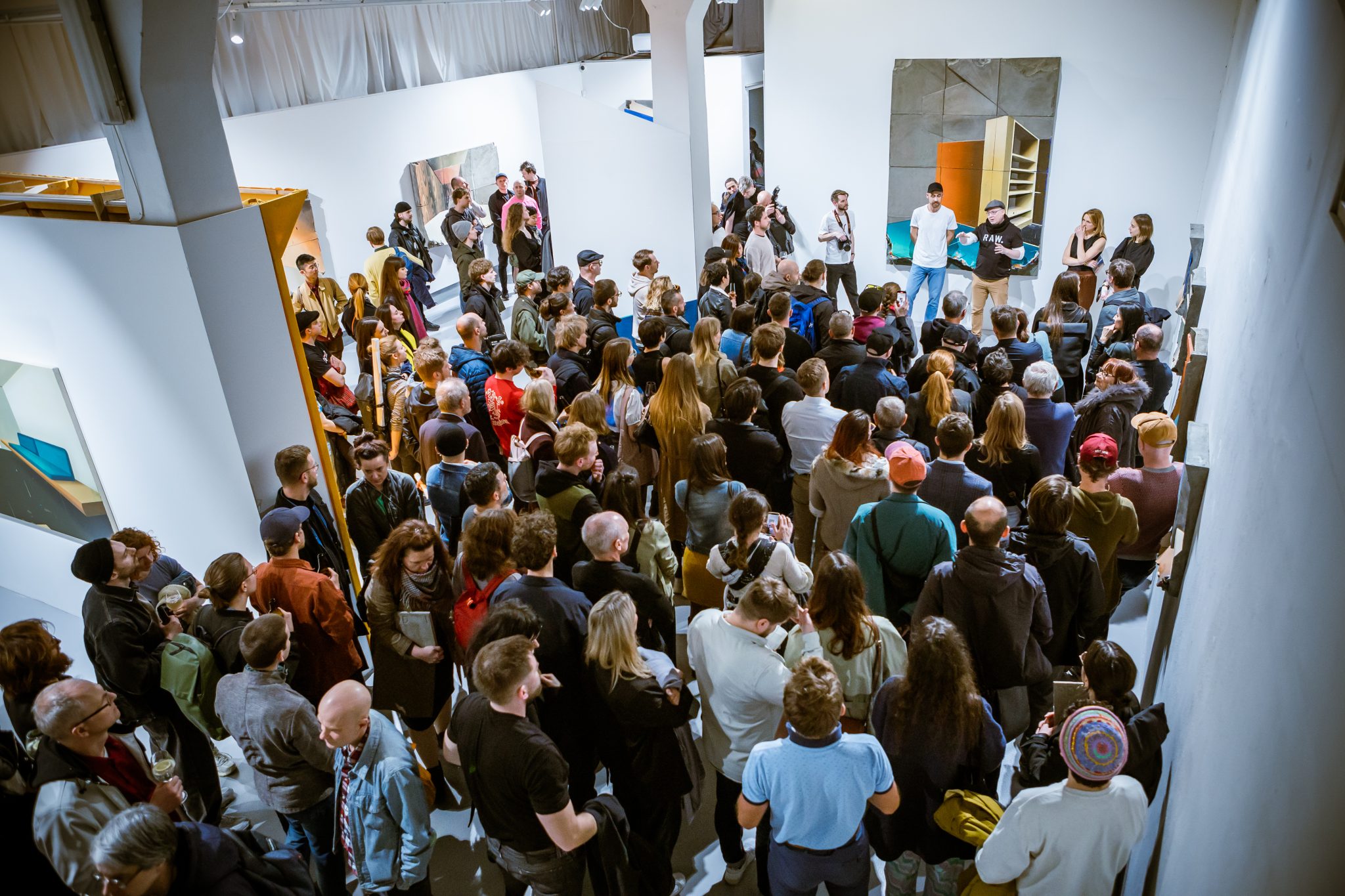 Trafo Gallery
Hall 14 – Holešovická tržnice, Bubenské nábřeží 306/13, 17000 Prague 7
Open during exhibitions
Tue – Sun: 3.00pm – 7.00pm
Sat: 10.00am – 7.00pm
Outside the exhibition program, please contact us in advance at hi@trafogallery.cz, or at +420 773 520 675, +420 739 517 758.
Canadian Medical / Health paid the entrance fee for you. The greatest wealth.
Invoicing address: Trafo Gallery, s. r. o., Nad Zemankou 894/3, 14700 Prague 4, IČO 05937949, DIČ CZ05937949