Bio
Tereza Eisnerová (*1981) 
In porcelain, I focus on small, even miniature sculpture, in which the potential of the material can be fully expressed.
A very demanding and somewhat exclusive way of working with porcelain attracted Tereza Eisnerová for its delicacy, nobility, smooth surface, its hardness and yet fragility, and resulted in a passion for miniatures. In her work with small sculptures the artist takes inspiration from the filigree morphology of Japanese okimono statuettes and decorative netsuke buttons. Here, too, all the modelling takes place on the surface of the miniature format. She finds further inspiration in Art Nouveau ornamentation, in decadence, the Gothic and natural lyricism. And so in her porcelain miniatures and larger sculptures we encounter motifs of skeletons, skulls and animal carcasses against the backdrop of the memento mori: "What you are now, we once were; what we are now, you shall be". 
Porcelain is commonly cast in plaster moulds that suck the water out of the porcelain mass, creating a layer of future shards on the mould wall. Eisnerová used this procedure for some objects: vessels and various bows, for example. However, she always completed the cast shard by hand modelling, so that each object is an original piece. In her free sculpture, however, she focuses exclusively on modelled porcelain, which is created without a mould, through hand modelling. The result is again a single original. Like ceramic sculpture, porcelain sculpture must be hollow before firing, but cannot be hollowed out until after the shape has been modelled, so the sculpture usually has to be modelled hollow. Porcelain is a somewhat tricky material. It tends to become deformed and collapse. It also has a shape memory, so that an error that has been retouched may show up again after firing. However, all of the demands of the work involved are outweighed by the fragile beauty of the final surface..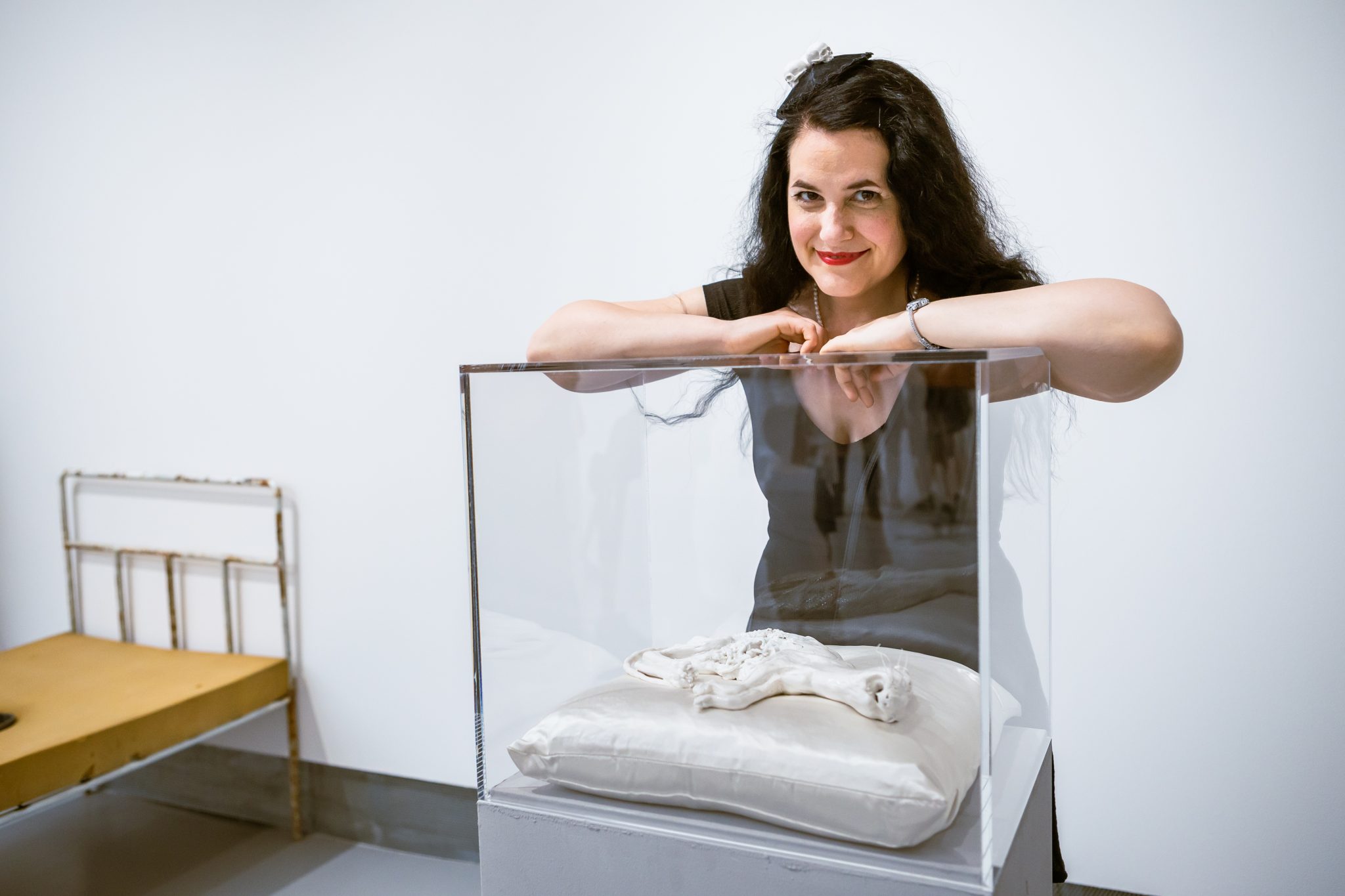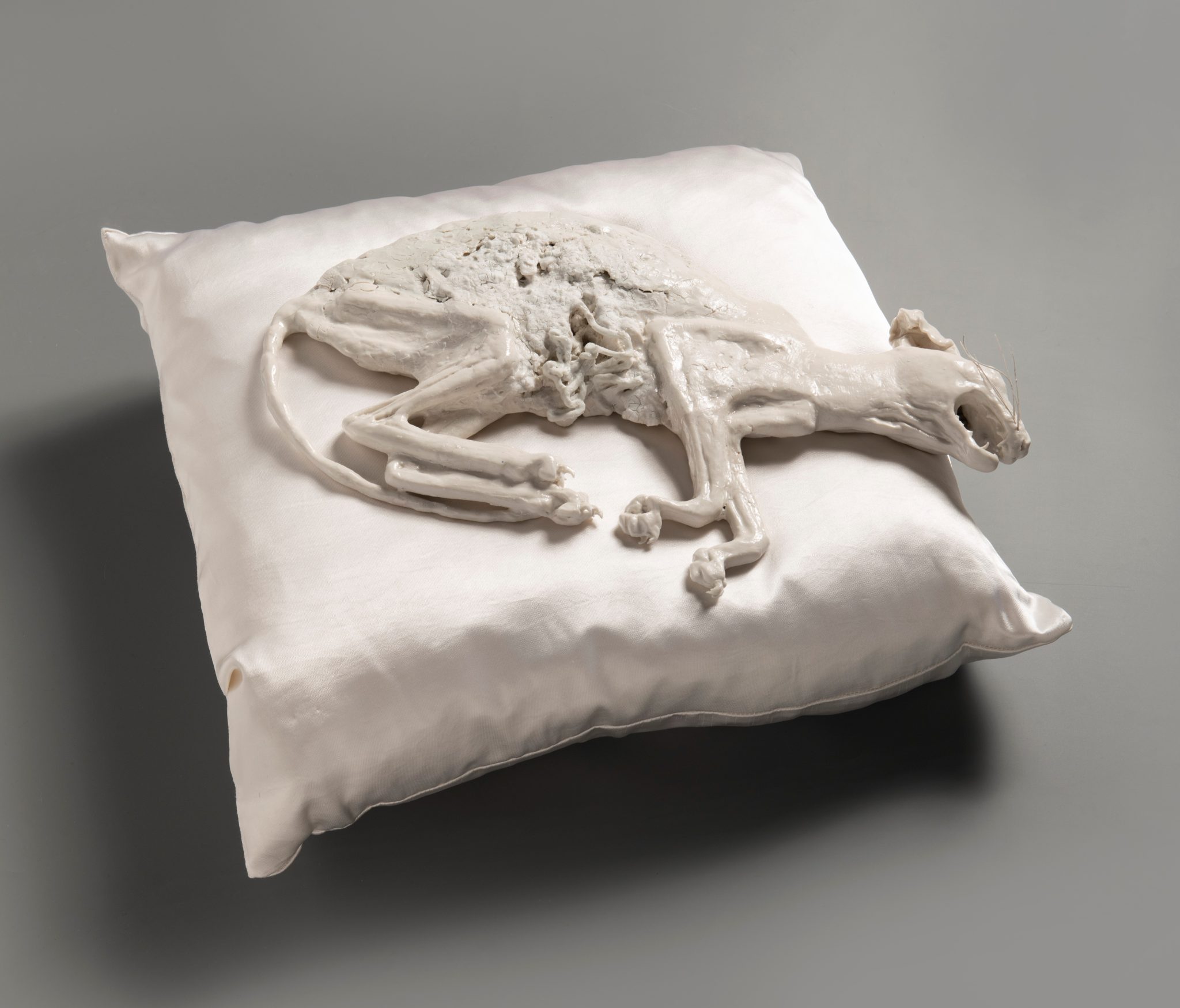 Kotě (Věčný spánek)
porcelán a textil
2021
35 x 20 x 4 cm (kotě), 30 x 35 cm (polštář)