Bio
Andros Foros (*1993)
A change of material means a change in thinking.
The significant shift and transformation of the artist's work after graduation also involved a change of name. What has remained, however, is the theme of the inner child, which Andros Foros has never relinquished. The child, subject to a kind of heightened realistic treatment, is presented in various roles and situations and usually with atypical attributes in the form of weapons, armour or other disguises. The frequent utilisation of historical objects is a reference to the search for lost historical traditions, a contrast between the richness of the past and the emptiness of the present. The colourful sculptures reflect humour, exaggeration and sarcasm, while at the same time evoking feelings of anxiety, fear and danger. In the uncharacteristically complicated Great Battle sculpture, the common concept of childhood is again severely disrupted, and against a backdrop of historical-religious connotations we are plunged into a cyclical story whose deeper meaning is up to each of us to interpret. 
Foros sees the greatest freedom of sculptural creation in clay, which, compared to other materials, allows for expressiveness and the easiest possibility of change throughout the sculptural process. In clay he creates the basic structure of the sculpture: its volume, shapes and modelling. The clay model is then cast in another natural material, plaster, and this allows for detailed work and surface modification. During the process of creation, the plaster is only the middle stage for the artist which, on the other hand, must be perfect. After the subsequent creation of the silicon mould comes the final material, which in Foros's current work is primarily acrystal or acrylic resin. At this stage, the artist is usually working on painting at the same time. He uses acrylic paints to colour the sculpture during the very process of casting the acrylic positive, and then finalises and varnishes the paint on the cast sculpture.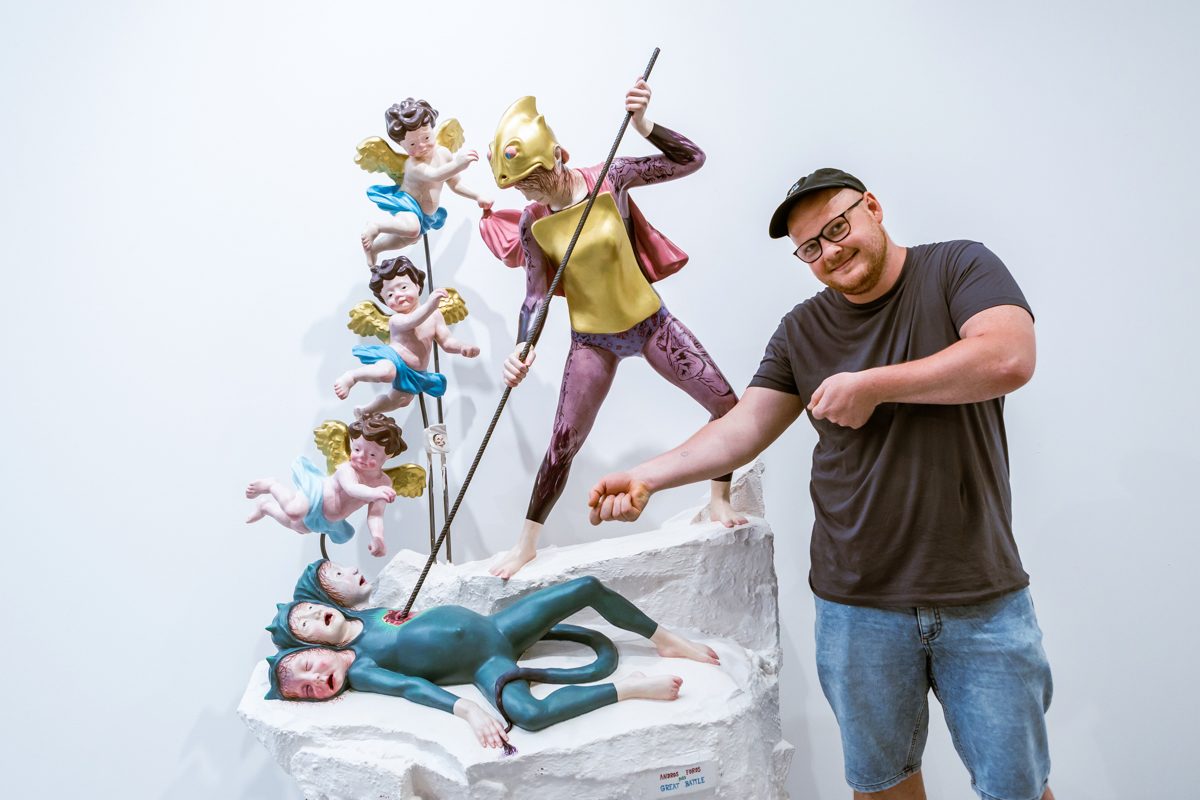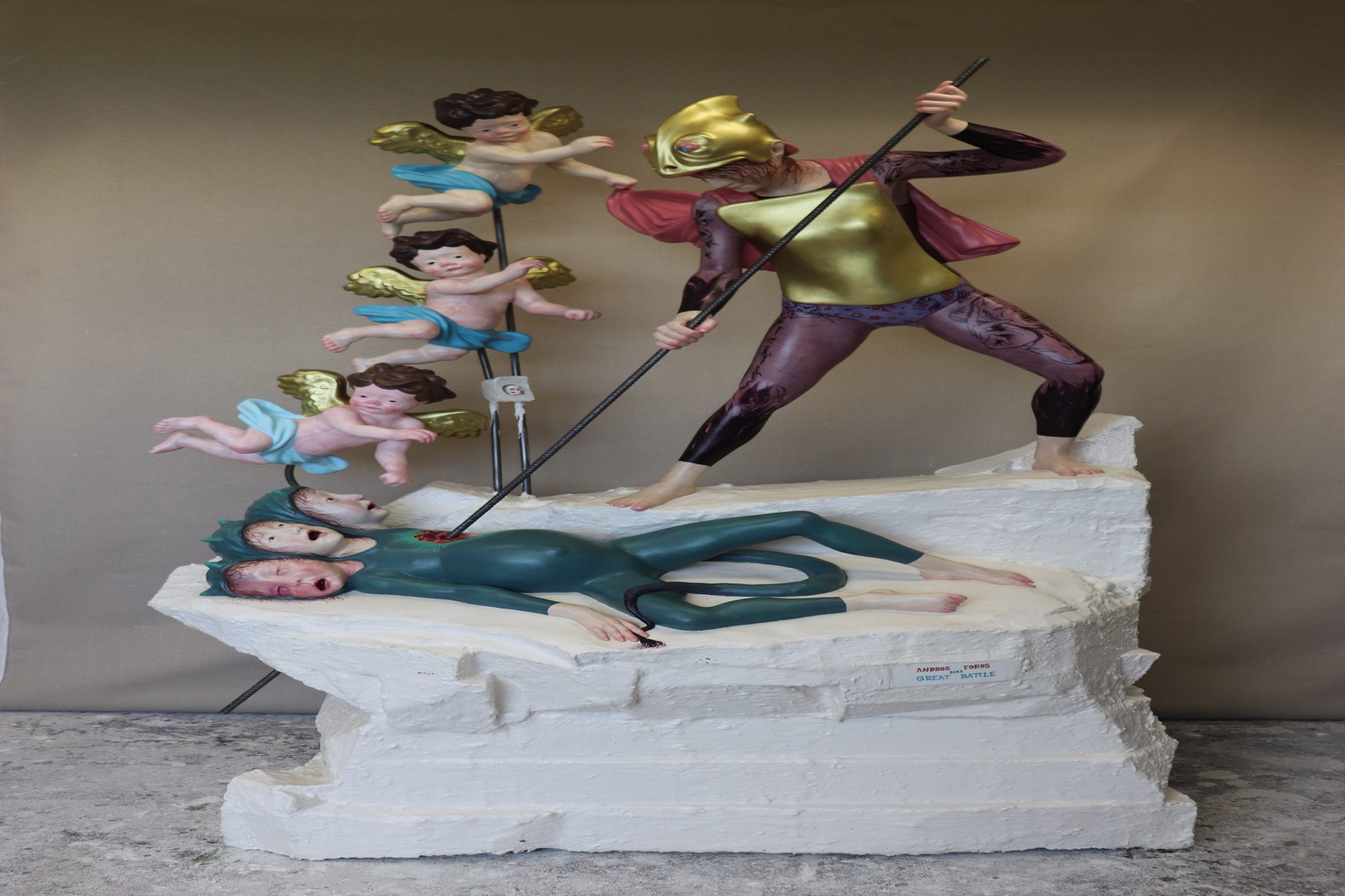 Great Battle
acrystal, akryl
2023
207 × 80 × 130 cm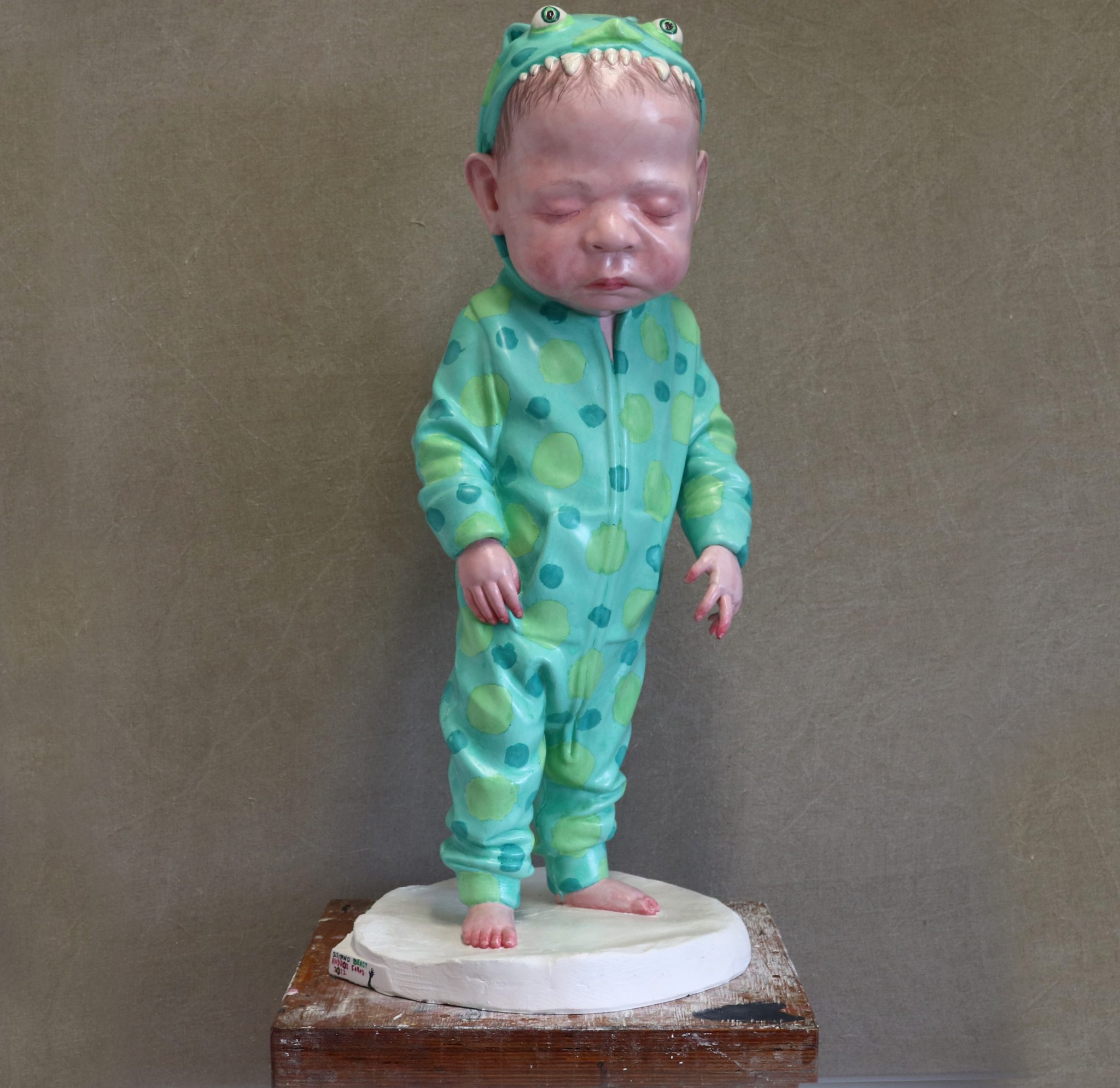 Sleeping Beast
kolorovaný acrystal
2022
86 cm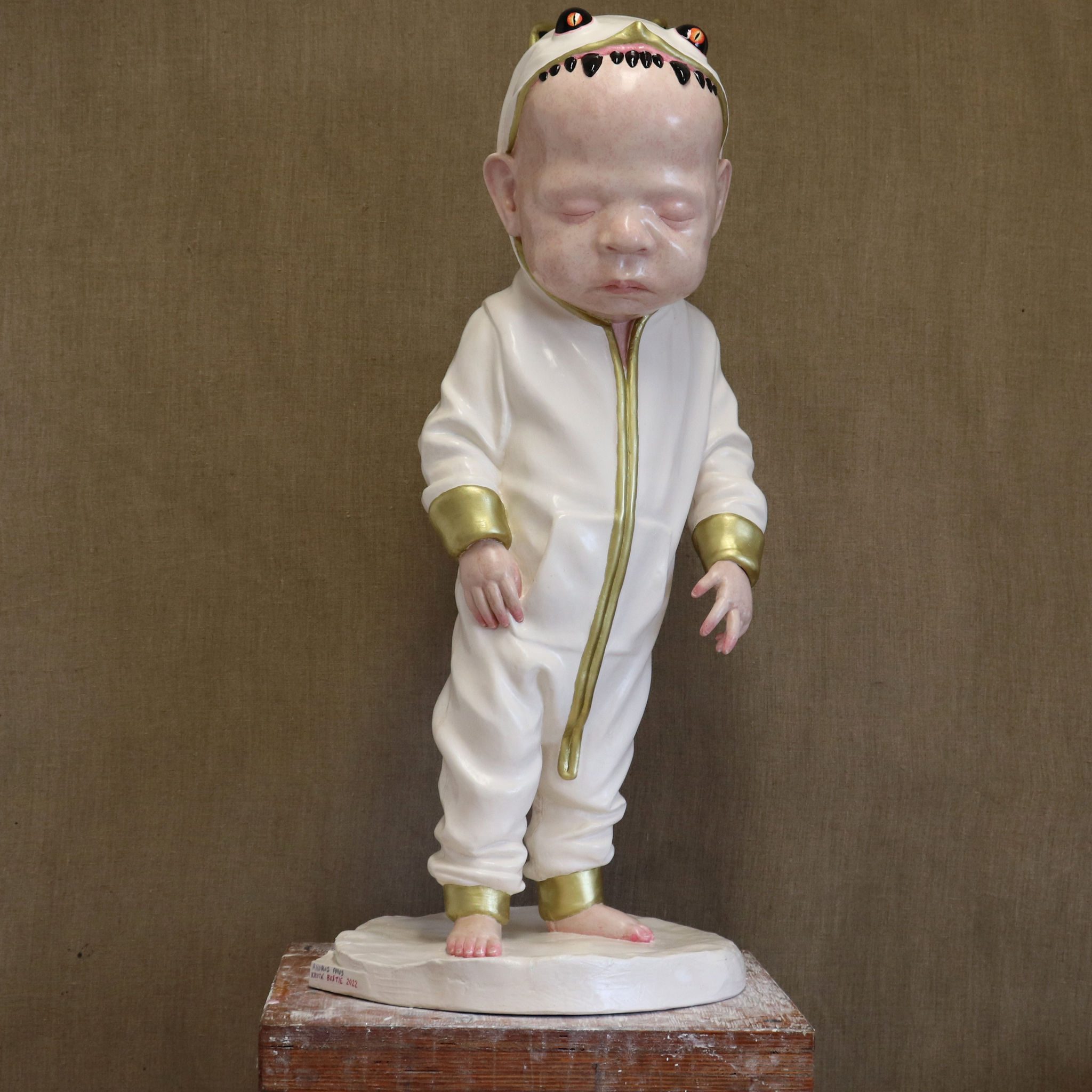 Cruel Beats
kolorovaný acrystal
2022
86 cm